I know. A long time between entries...and I didn't finish my Fashion Week breakdown (I will, eventually). I've spent a lot of the time working. But, the arrival of a certain person, or I should say, the return of a certain person has diverted a lot of my attention. In case you didn't know Tamika is back. In case you thought that didn't concern you, this is Tamika...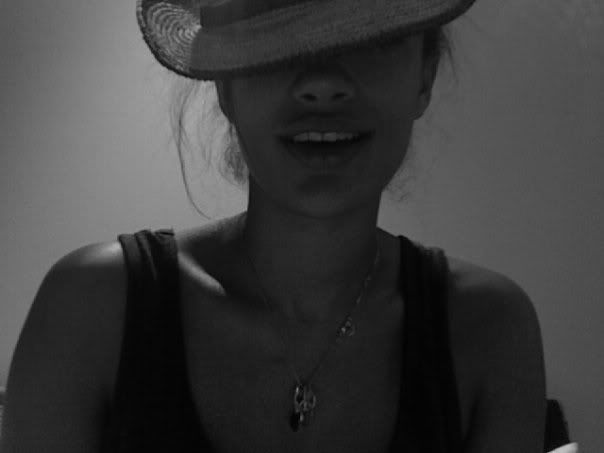 Good, right? Right. We've been friends all our lives. We went to pre-school, primary school and high school together. As my oldest friend she knows me better than anyone. She calls me out on a lot of my shit, simply by saying "Huna, no." I let very few people say that to me. There have been a few times when I've gone to her with an idea that I know I shouldn't put into action. Bad, bad ideas, that I can't talk myself out of. So I go and tell her, knowing she'll say "Huna, no." That's all I need to hear, it makes me stop every time. This is one of the best things about our friendship—she doesn't let me get away with my usual shit. I think after 20 years, we are pretty much like sisters or maybe brothers since I call her J.F.K. and she calls me Bobby. Welcome back Mr. President.
From one friend, to some others. For J.F.K's return a whole bunch of us went out for drinks. During the course of the night I had to leave to go see Rowland S. Howard. It was a show I'd been looking forward to for a while, it seemed many (many) others felt the same since Oxford Arts was effing packed. When I arrived there was an epic line. After some investigation I found out I had to join the epic line. Very quickly, this bearable situation became one of the most painfully awkward and awkwardly painful moments of my life so far. With one person separating us, I was standing behind two people, who until very very recently were two of my closest friends. So standing in the epic line behind them was painful. It became more painful, when the other two fifths of what was formally called the "Folds Five" came out and stood there too. When I realised nothing more was going to be said, I stared at the ground. Eventually, I got inside. Eventually, I found a spot where I could see. And eventually—after a few messages from Tamika—I was able to enjoy, what was a really good set from Rowland S. Howard.
Note on the text: I should say...since writing this Michaela apologised for what happend . I happily accepted the apology. Everything is forgiven, all is forgotten.